Referrals
Irc Channel info
Come Join Us
Friends of RockBox

br>

br>

br>
br>
br>
br>
br>
Torrent's details
[ReQ] Kemilon - Twisted Storm (2012)
[ReQ] Kemilon - Twisted Storm (2012)
b04072414f6b77b36821387507f090dd553fcc0a
Kemilon


Montreal, QC, Canada has certainly had it's own share of successful artists in the rock and metal world, that have become household names, e.g. April Wine, and Frank Marino & Mahogany Rush. These bands wrote great songs and shredded on guitar!

KEMILON are a 6 member metal band from Montreal that were formed in 2008, and continue in that tradition of writing great songs on their debut 'Twisted Storm'. The best way to describe the music of KEMILON is to imagine the progressive elements of Dream Theater, but revving it up to the speed of European power metal bands such as Helloween and Gamma Ray. BRAVEWORDS describes KEMILON as "inhabiting a similar territory to KAMELOT, technical, yet majestic constructions relying on a healthy dose of keyboards and speedy guitars." The debut album of KEMILON is definitely going to 'shred', but it will also have a few surprises, such as a power ballad, dueling keyboard and guitar solos, and catchy, fist-raising metal anthems!

'Twisted Storm' was recorded in Montreal in 2011, and was mastered by Peter In De Betou at Tailor Maid Productions in Spånga, Sweden (Amon Amarth, Dark Tranquility, Meshuggah, Opeth, Thin Lizzy, etc) in October 2011.





Members:

Yan Gagné - (Vocals)
Louis Jacques - (Guitar)
Chris Geoffroy - (Guitar)
Arnaud Spick-Saucier - (Keyboards)
Simon Roy Boucher - (Bass)
Charles Brodeur - (Drums)


Kemilon - Twisted Storm (2012)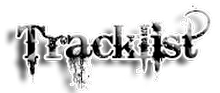 01. Beyond Frontiers
02. Ocean Of Insanity
03. The Gates Of Heavy Metal
04. Night Shades
05. Wormhole
06. Sons Of Lies
07. The Glow
08. Warriors Of Space
09. The Revolution
10. Twisted Storm

mp3, 320 kbps (CD Rip)

Power
Power Metal
320 k
106.53 MB
11 files
03/06/2012
Seed(s): 5, Leecher(s): 0 = 5 Peer(s)
24/05/2013 15:42:54
Back
Support RockBox
Use an ad blocker?

Please think about whitelisting RockBox and helping us by having the 3 ads we have show.


Online Users
| | |
| --- | --- |
| Registerd Users: | 58 |
| RIP's: | 1 |
| Guest's | 503 |