Referrals
Irc Channel info
Come Join Us
Torrent's details
Les Discrets - Ariettes Oubliées - 2012
Les Discrets - Ariettes Oubliées - 2012
c1c6de9bd9569f2a7c8c52df615dfa0024a2bdac



Atmospheric Post-Metal / Rock / Shoegaze from France.


Quote:


Created in 2003 by Fursy Teyssier besides his old band Phest, Les Discrets (originally called Enfance) is the musical approach of Fursy Teyssier' s artistic research. Originally illustrator, Fursy tends to evoque the same in both music and animation/illustration: contemplative and esoteric atmospheres, feelings, fears and sensations related to our life and world. His paintings, music or lyrics are mostly about Nature, the feeling of Love and his fear of Death.

The name "Les Discrets" is actually a platform gathering music and art with which Fursy explores both of these concepts. Music helps to make pictures, pictures help to make music. The goal of Les Discrets is to link them in one single thing: an album.

In 2009, Les Discrets sign with Germany based record label Prophecy Productions for a five-album contract. The first album "Septembre et ses dernières pensées" recorded in french Drudenhaus Studio and produced by Neb Xort ( Anorexia Nervosa, Ultravomit, ...) gathers songs that were composed spanning the past from 2003 to 2009.
In January 2011 Les Discrets entered the Drudenhaus Studio again to complete their second full lenght album called "Ariettes oubliées...". It is expected to hit the stores in February 2012.


Bandmembers:

Tracklist: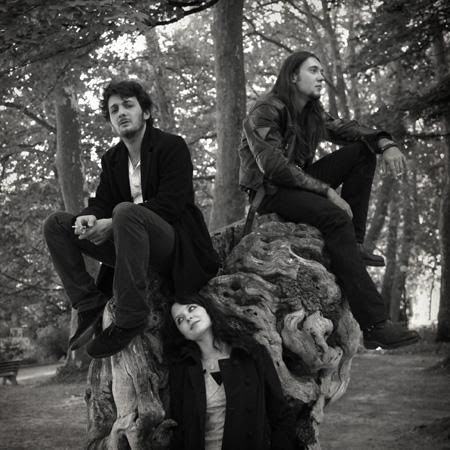 Fursy Teyssier - Guitars, Bass, Vocals and composition
Winterhalter - Drums
A. Hadorn - Vocals and lyrics
Quote:
This is the band's second full length album which is going to be released on February 10th through the Prophecy Productions record label.


CD 1:

1. Linceul d'Hiver
2. La Traversee
3. Le Mounvement Perpetuel
4. Ariettes Oubliees I: Je Devine a Travers Un Murmure...
5. La Nuit Muerte
6. Au Creux de L'Hiver
7. Apres L'Ombre
8. Les Regrets

CD 2:

1. Le Souffle Froid
2. Ariettes Oubliees II: Il Pleure Dans Mon Coeur...
3. L'Echappee (Acoustic version)

More information on the album:


Quote:


When Fursy Teyssier and Les Discrets released their debut album, "Septembre Et Ses Dernières Pensées," in spring 2010, they got a deluge of public attention quite uncommon for a newcomer. As Fursy was involved beforehand in bands like Alcest and Amesoeurs and was also responsible for their expressive cover artworks, he was certainly no "blank page" in the scene. Thus, the anticipation towards Les Discrets was considerably high, but the compositional quality of "Septembre...", the unique and strong blend of genres, and the ambitious, artistic album concept silenced critics quickly, and Les Discrets became one of the leading bands of the fast-rising Post-Black Metal movement within a short time.
On their second album, "Ariettes Oubliées...", Les Discrets appear significantly matured in many aspects. Teyssier's artistic vision is clearer than ever, and his vocal performance shows a big progression in comparison to past recordings. Winterhalter contributes arguably the best and most diverse drum performance of his carreer, and the sensitive, poetic lyrics of Audrey Hadorn add a further dimension to the album. The album's tenor is more severe, yet the bittersweet melancholy and almost painful yearning - both characteristic of the debut album, "Septembre Et Ses Dernières Pensées" - here they are more moving than before. "Ariettes..." is an elegiac and sublime album of enraptured beauty that develops Les Discrets' characteristic style in the hybridization of Post-Rock, Doom Metal, and Shoegaze convincingly in every element, to every extent, and which will cement the band's status as a cornerstone of a new, thrilling music genre.



Post-Rock
Atmospheric Post-Metal / Rock / Shoegaze
Vbr
97.79 MB
11 files
04/02/2012
Seed(s): 4, Leecher(s): 0 = 4 Peer(s)
24/10/2014 06:05:17
Back