Referrals
Irc Channel info
Come Join Us
Friends of RockBox

br>

br>

br>
br>
br>
br>
br>
Torrent's details
Suffer The Silence - 2012 - Good Mourning
Suffer The Silence - 2012 - Good Mourning
ef5c3fa85f6c66142b259a33dc58389227328390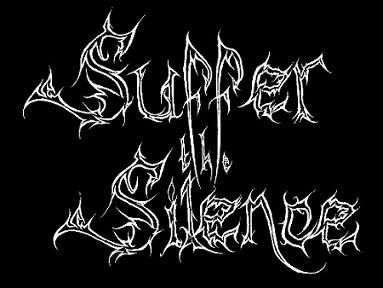 In November of 2005, Suffer the Silence was formed from the ashes of another band called Triton, which played straightforward death metal with occasional technicality.

Triton had split up officially on March 5, 2005 due to everyone going their own way and lack of direction. At the time, Marcus had been the leader and was in total dismay over the death of his creation. He ceased to play music of any sort for many months before finally giving music another try. During this time, he found a new fondness for a new style of somewhat simpler music he had been working on as opposed to the modern American death metal sound of Triton, which was also growing too technical for the bandís taste.

In late September, Evan asked Marcus if he wanted to get back together to do just one show in McAllen. Being the bandís first ever show out of Laredo and missing the past, Marcus seized the opportunity. The show went great, and not long after in October, the trio played to a large crowd of friends for Evanís birthday/early Halloween party. Because of the success of that show and because of the bandís closeness, Marcus began to get very serious about music once again.

In November, Marcus confirmed that he would begin another band anew and recruited his younger brother Rapha (ex-drums, Triton). In early December, Evan accepted Marcusís invitation to start a new band. Suffer the Silence was the new creation, and in mid-December Marcus created a logo to embody the meaning of the bandís name. During that time, Suffer the Silence began work on a demo, and by January 7 the work was completed. The demo was granted the name A Welcoming to Departure.

Suffer the Silence has just completed their second demo, Sorrow for a Doomed Nation, and is preparing to send it to many labels. This new work features a very mature progression of their sound and explores the aspects of depression, embitterment, and yearning. The music on Sorrow for a Doomed Nation also features a slower and more thoughtful approach in the vain of doom metal.

In mid-2007, during work on the bandís latest record, bassist and long-time friend Evan Cox left Suffer the Silence to enlist in the Marine Corpsís ďDrum & Bugle CorpsĒ. This left the band to a hiatus for the rest of the year.

Currently, the band have resumed activity and have once again commenced work on their upcoming release entitled ďFor YouĒ. This full-length delves deeper into atmosphere than ever before, and will include eight new originals as well as some of the most mature, thoughtful music to date.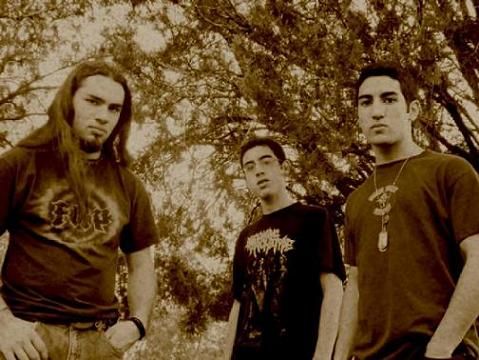 Tracklist:

1. Somewhere 14:00
2. Elsewhere 04:20
3. Not Here 10:27
4. Nowhere 08:38
5. Never 12:57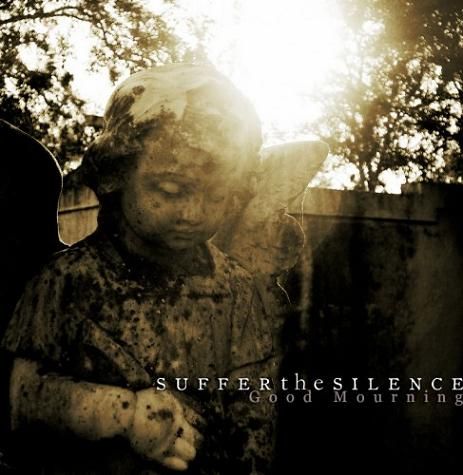 A concept album.

Recorded and mastered at the home of Marcus and Rapha Guerra between Sep. 2011 and May 2012 using ProTools 6.4 on a 512MB RAM desktop with Windows XP OS.
credits

released 24 May 2012
>> guitars, vocals - Marcus Guerra
>> drums - Rapha Guerra
>> bass - Evan Cox

All music written and performed by Suffer the Silence.
All lyrics written by Marcus Guerra.
Recorded, engineered, and produced by Marcus Guerra.

Cover art and logo by Marcus Guerra.

http://sufferthesilence.bandcamp.com/
Doom
Progressive Death / Doom Metal
320 k
116.59 MB
5 files
27/05/2012
Seed(s): 1, Leecher(s): 0 = 1 Peer(s)
22/05/2013 13:34:50
Back
Support RockBox
Use an ad blocker?

Please think about whitelisting RockBox and helping us by having the 3 ads we have show.


Online Users
| | |
| --- | --- |
| Registerd Users: | 63 |
| RIP's: | 2 |
| Guest's | 534 |