Referrals
Irc Channel info
Come Join Us
Friends of RockBox

br>

br>

br>
br>
br>
br>
br>
Torrent's details
Nihternnes - The Mouthless Dead EP (2009)
Nihternnes - The Mouthless Dead EP (2009)
fb04e1aec381979f34fdff361f45cd4c85c9d5fe
"Have The Courage To Live - Anyone Can Die"

After the best part of two years and at least four shelved album concepts, Nihternnes finally released something new.

The reason for such a long release length being only an EP is quite simple - it was never written as an album, and therefore should not be classed as one. Nihternnes' albums will always have a story as well as a central theme. This release has none of the former and only a small point for the latter.

This is not a defining Nihternnes work. It is not representative of Nihternnes' sound or ideology in any way. To be honest it is Nihternnes in name only. I'm not really that proud of it, and didn't particularly enjoy creating it. But it is a work that I feel had to be released. It is a threnody to those four friends whose individual and untimely deaths have so shaped me - one very close accomplice in particular who committed suicide during the writing process.
Furthermore, and more poignantly, it is a tribute to those fallen for any unjust cause, or for any higher power. However, it is not a mournful work - it seeks not to weep, but to acknowledge and move onward. It is a matter-of-fact work, that seeks to show nothing but acceptance of death as a part of life. (Read the notes on the back cover - they sum up the message of the songs pretty well I think)

This IS the release, by the way - as of this moment in time there is no prospected physical release. Unless I can collect a couple of hundred names and addresses of people who would be willing to pay a small price (probably £3 or the equivalent) to cover my printing and postage costs, then I won't be doing it myself. It's not about the time and effort, because they're free! It's about the money, sadly - the crux being that I have none!!

If it so happens that a label (or otherwise) wants to do something with it, then of course I am prepared to listen to offers
but I will not be forking out money that I can ill afford for people who will more than likely download it anyway. There's very little chance I'd come anywhere near to breaking even with this one.

Please note that I'm not trying to lower the value of this CD, only state it for what it is. That's all I've ever done with any of my music.

As always, comrades, thanks for taking the time to listen! And no, you can't have the 45 minutes of your day back so don't ask!!


- Ordeith (June 2009)


RELEASE INFO

Nihternnes
The Mouthless Dead EP
(Release Date 01.06.2009)

Track Listing
01 - The New Brythonic Legacy
02 - Blothisojan
03 - When You See Millions Of The Mouthless Dead

Line-up
Ordeith - Guitars, Bass, Drums (Track 1) Keys, Vocals, Irish Tin Whistle, Composition
Rev. JR Preston - Drums (Track 2)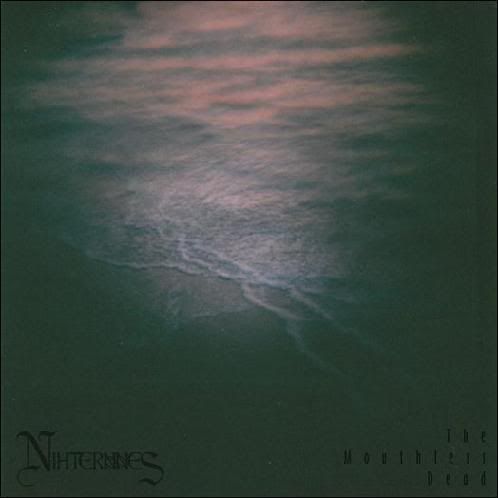 Black
Atmospheric Black Metal
320 k
81.13 MB
5 files
01/06/2009
Seed(s): 8, Leecher(s): 0 = 8 Peer(s)
24/05/2013 09:56:46
Back
Support RockBox
Use an ad blocker?

Please think about whitelisting RockBox and helping us by having the 3 ads we have show.


Online Users
| | |
| --- | --- |
| Registerd Users: | 60 |
| RIP's: | 2 |
| Guest's | 475 |